We help Coaches and Consultants achieve business growth with a simple marketing plan and a solid business strategy
If you are not sure what to do to grow your business and want to create a business and marketing strategy to attract a steady stream of new patients
We do this by incorporating several proprietary tools and techniques and by empowering the business owner to work ON the business while consistently working towards reducing the owner's involvement over time
We focus on coaching the owner to create a simple plan and to identify the top drivers of the business that actually work. This allows the owner to produce measurable results, establish a strong presence in the market, and really represent what the business does.
In one intensive program I got to the root of many sources of frustration, was able to create the tools to resolve those issues, as well as concrete methods to track my results and continue to implement more tools as I reach my goals.
I recently attended Mostafa Hosseini Simple Marketing Formula 6 day class (2 hours/day). What a blessing it was. His promise was a to walk away with a One Page Marketing Plan! I did! Plus I met a collection of interesting and engaging people and felt supported through the entire process.
This is the most comprehensive marketing training I've attended. I now understand how all the pieces fit together. After 3 days and under Mostafa's guidance and with feedback from my peers in the bootcamp, I honed in on exactly who I wanted to serve And now have the tagline and ad lib. That's huge and within 3 days!
I just finished the Simple Marketing Bootcamp and was blown away by the simple solutions and metric-driven processes that was introduced in this course. Mostafa strategies help me see immediate results in my business.
Simple Marketing Formula Bootcamp was a well thought-out program that had many tools, templates and worksheets to help me clearly see the next steps necessary for my marketing plan.
It is the most comprehensive training on marketing that I have attended in quite some time, maybe ever. Mostafa delivered way more than I anticipated, and every business owner, every entrepreneur, should give themselves the gift of having this level of dedicated training and support in examining their business and coming up with a 1 page plan to address their business growth and marketing needs. It was fantastic!!!
If you show up, do the step by step work, you will walk away with a one-page marketing plan that makes sense and puts you right into implementation! Highly recommend!!!
I have taken a lot of business trainings and can confidently say that within 1 day of starting Persyo's Simple Marketing Bootcamp I received more than enough clarity and information to make the investment in the class worthwhile. Mostafa Hosseini's teaching is clear, organized and on point, giving his students a great experience and a great result in learning how to better market their businesses.
There is a perfect mix of instruction and interaction with others in the group and no time is wasted. He is dedicated and guides you to get your stuff done. And now my plan is done! If you want yours done, take this class
Book a Complimentary Coaching Session Now!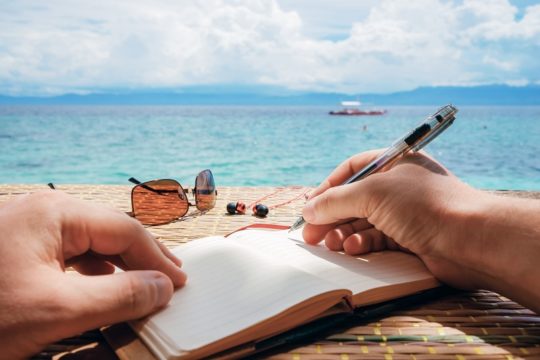 As business owners, we want to reach our goals/dreams and create the lifestyle that we always dream about, but sometimes we're not sure how to
Read More
Will you be welcoming new customers?