Book Your 90 Day Planning Session to Create A Step-by-Step Process
& Take Your Clinic to New Heights in 2019!
Click Here to Get started
Let's 2x, 3x or even 10x your business together
Learn More
We help Health Clinic Owners and Entrepreneurs achieve business growth with a simple marketing plan and a solid business strategy
We do this by incorporating several proprietary tools and techniques and by empowering the clinic owner to work ON the business while consistently working towards reducing the owner's involvement over time
If you are not sure what to do to grow your business and want to create a business and marketing strategy to attract a steady stream of new patients

We focus on coaching the owner to create a simple plan and to identify the top drivers of the business that actually work. This allows the owner to produce measurable results, establish a strong presence in the market, and really represent what the clinic does.
I would like to thank Mostafa for all of his help. Working with him has been a pleasure. He is dedicated to providing high quality business coaching and will do whatever it takes to ensure we achieve nothing less than excellence. His care for high quality work is a passion of his and I highly recommend working with him. He will make you shine and make your business look exceptional next to others. I will definitely continue to work with him to bring our business to the absolute highest level. Sky's the limit. Mostafa has saved me between 2 to 5 hours / week (at least), by giving me a simple marketing plan. His daily schedule template gave me the ability to become not only efficient, but effective. I was spoon fed exactly what I needed to know and he made me realize how much we lack in the marketing department. We are taking our business to an olympian level with Mostafa's coaching and help. His information is backed up by statistics which ensures they stick. He's also fun and cares about his clients success. Thanks Mostafa!
In a 1 hour meeting with Mostafa, I learned more about marketing, and how to grow my business with actionable items that I had learned in a few years of training via books and online seminars! This has given me the confidence and trust for me to deal with Persyo on an ongoing basis!
Mostafa is skilled with business owners in developing their marketing strategy. He has a keen ability to listen and provide solutions outside the box, which result in action plans that fit the industry of the owner. His work is timely and he stays on schedule
Book a Free Supercharge your sales and profits, coaching session.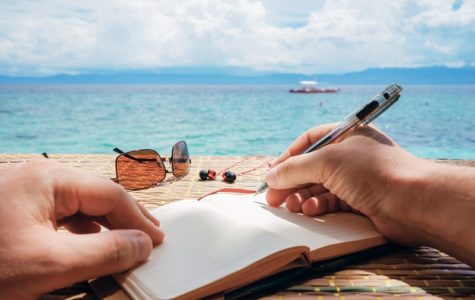 As business owners, we want to reach our goals/dreams and create the lifestyle that we always dream about, but sometimes we're not sure how to
read more